Latest developments in Polish IP regulation and jurisdiction February 28, 2017
February 28, 2017
Krzysztof Dobieżyński, professor of John Paul II Catholic University of Lublin, delivered a lunch time presentation on Februrary 28.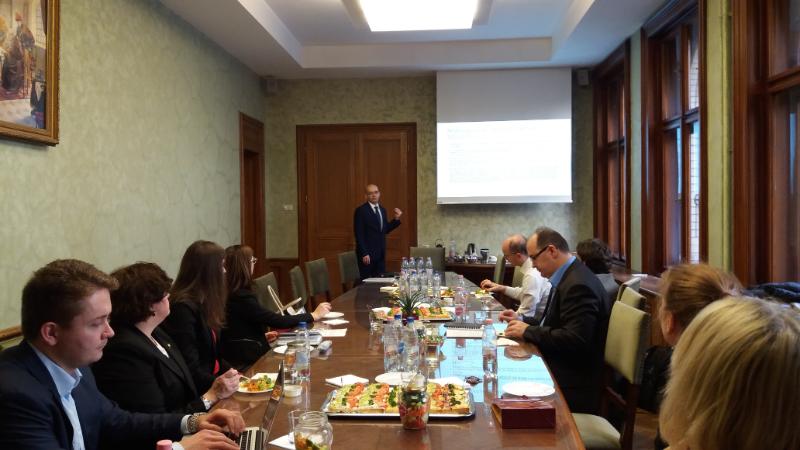 Professor Dobieżyński, an expert of intellectual property law, analyzed judgment of the Court of 25 January 2017 C-367/15. In this case, the (Polish) Sąd Najwyższy (Supreme Court) decided to refer the question to the Court of Justice for a preliminary ruling in respect to Article 13 of Directive 2004/48 in connection with provision of Article 79(1) of the ustawa o prawie autorskim i prawach pokrewnych (Law on copyright and related rights) of 4 February 1994.
He also talked a few words about the new regulation which came into force in respect to trademarks filed with the Polish Patent Office. According to this regulation, Polish Office examine ex officio the TM application only in respect to absolute grounds (relative grounds for refusal can be examined only if the third party file the opposition against the TM application). Therefore, the examination procedure is similar with EUIPO's procedure.
The Pázmány Lunch Time Lectures is a series of events providing a forum for lecturers and PhD students to touch base, network, broaden their knowledge and discuss topical issues presented by international scholars.